We offer customized brochures for your business:
Folds and panels guide readers and highlight information
Multiple folding options: 4-panel bi-fold, 6-panel tri-fold, and the 6-panel z-fold
Custom design options
Pre-folded for your convenience
Quality full-color printing
Lightweight paper or sturdy card stock
When interacting with potential clients or customers, less isn't necessarily more. Our customized brochures allow you to tell a simple but complete narrative of who you are as a company. Different sizing and paper stock options let you choose the right look for your project. We pre-fold your brochures before shipment so they'll be ready for immediate use upon arrival.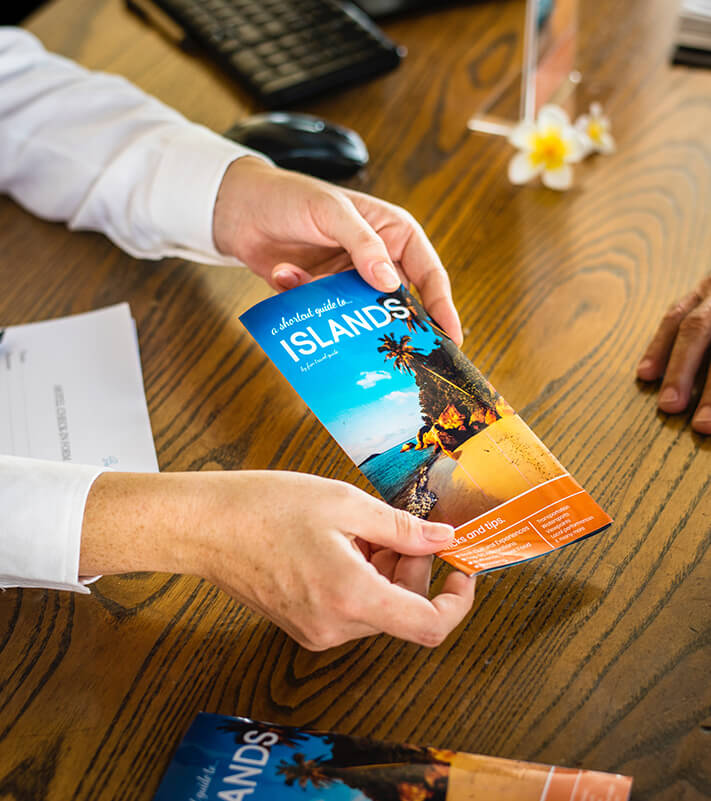 Choosing Your Paper Stock
Glossy: shiny and reflective, the perfect finish for photos and images
Matte: reduced glare for a smoother finish and more contrast
Uncoated Stock: No glare for easy readability and the best finish to write on
Recycled Stock: Natural feel and made from 100% recycled materials
Layout Your Brochure
Have a clear, strong message
Use panels and bullet points for important information
Create a comprehensive "menu" that lists your services
Include social media, logos, and contact information
Creating  A Professional Brochure
Avoid the use of more than three font sizes
Choose popular options like standard glossy paper
Choose a thick cover stock
Use high resolution photos
Use a holder to display your brochures and draw the attention of your customer